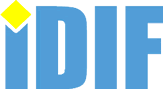 Asia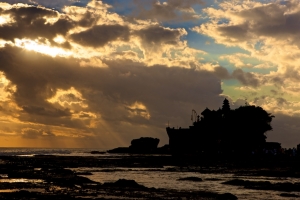 20. září 2012, 17.44 | Indonesia and particularly Komodo islands are places where we are very pleased to return. This archipelago offers an incredibly wide variety of photographic opportunities - lush tropical vegetation, rice fields, picturesque fishing villages, active volcanoes, friendly residents who will let you take pictures of them and of course Komodo Varano,
 also called "Komodo  dragons." Add to that the opportunity to photograph the ancient temples, colorful life under the sea or the amazing close-ups of tropical flowers. Everyone is going to like it in Indonesia!
The expedition is designed to give you some space to explore the natural beauty, rich culture of local ethnic groups and a little relaxation in a tropical paradise just as much as to photographing. In Bali there will be the opportunity to try the famed Balinese massage. Sulawesi is charming and impressive thanks to its tropical landscape and typical ceremonies. The highlight of the expedition, of course, will be photographing in the Komodo National Park, where you can see the huge Komodo Dragons and other wild animals in open countryside. All of this will be accompanied with photographs and advises by experienced instructor from IDIP.
Whom is the expedition designed to?
IDIP organizes the expeditions for enthusiastic amateur photographers, and tries to ensure the ideal conditions, provide complete technical and informational support. The only condition for participation is therefore interest in wildlife and desert photography and a will to travel with a group of like-minded amateur photographers. It doesn't matter how good or expensive photographic equipment you own, or how much experience you have with photos or traveling. Every expedition is accompanied by experienced instructors who will help you gain a number of knowledge and experience.
They will advise and tell you how to shoot in different lighting conditions, how to work with depth of field, how to use flash, or how to compose and expose your pictures. It is not a classic stay tour, the goal of every expedition is primarily undisturbed photographic work of all members of the expedition with the full support of lecturers of IDIP. If you would like to see the diversity of Namibia, you want to learn something and most importantly you want to come back with great picture, you should definitely come with us.
What are we going to see?
Our journey begins in Bali in busy town of Denpasar, where we are going to regenerate ourselves after a long flight. The next day we will fly again to the island of Sulawesi. Here we can expect a tropical landscape, Tanah Toraja cultural area and the famous city of Rantepao. Once again we will return to Bali to admire the beautiful coastline, but we will also have the opportunity to see into the lives of very friendly local people in the central part of Bali. We will spare no famous temple with a mystical atmosphere, Lake Batur and the royal palace Taman Ayun Pury. In the last part of the journey we will fly to the Komodo islands and head towards the boat trip to the islands of Komodo and Rince, where we are going to encounter with the world's largest living reptile - "Komodo Dragons".
What can we provide for you?
IDIP helps all members of the expedition with the preparations for the journey and the provision of all necessary formalities and information to travel. We can help as far as possible with technical equipment by free loans. All expedition participants have secured plane tickets, transfers, accommodation with breakfast, car rental, entrance fees to national parks, permission to photograph, visa and expert photographic assistance.
Nákupní košík
Váš nákupní košík je prázdný
Odběr fotomagazínu
Fotografický magazín "iZIN IDIF" každý týden ve Vašem e-mailu.
Co nového ve světě fotografie!
Zadejte Vaši e-mailovou adresu:
Kamarád fotí rád?
Přihlas ho k odběru fotomagazínu!
Zadejte e-mailovou adresu kamaráda: